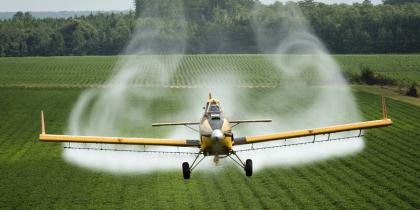 Agricultural Pest Control
The Georgia Department of Agriculture (GDA) regulates all companies and operators providing agricultural pest control services within the State of Georgia.  We make sure that consumers get safe, standardized, and quality pest control services.
Complaints
The Georgia Department of Agriculture works diligently to ensure that pesticide applications are made in a manner that is responsible and in accordance with state and federal guidelines. Please notify us using the Pesticide Incident Form if you believe an adverse incident has occurred.
License Types
Licenses for this Program
Licenses for this Program
Laws & Regulations
Georgia Laws and Regulations
Federal Laws and Regulations
Federal Laws and Regulations