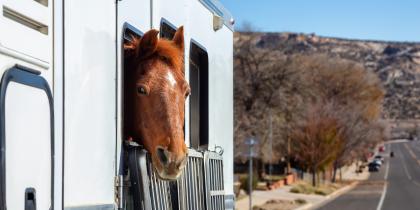 Bringing Animals into Georgia
The State Veterinarian's Office and the Animal Health team of the Georgia Department of Agriculture (GDA) work to keep Georgia animals safe by making sure that animals brought into the state are healthy and have all required vaccinations.
Questions about Rabies?
Rabies: GDA cannot assist with rabies issues.  
Questions: Division of Public Health, Medical Epidemiologist, (404) 657-2588
Testing: Call Public Health (404) 327-7981
Rabies & Poison Control Center (animal bites): (800) 282-5846 or (404) 616-9000