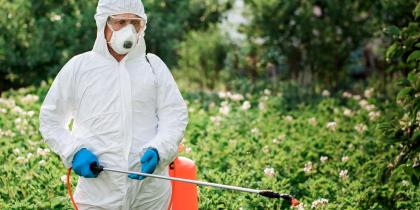 Pest Control
The Georgia Department of Agriculture (GDA) licenses pest control companies and pest control operators.  We work with licensees to make sure they have required training and safety skills.  We also regulate pesticide products sold within Georgia.
Areas
Learn more about becoming a licensed pest control operator.
Learn about pesticides: how to register your product, safety resources.
Learn more about how to recognize and deal with Georgia insect pests.