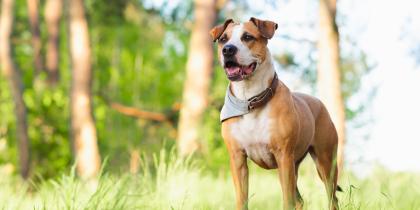 Pets
The Georgia Department of Agriculture's (GDA) Companion Animals Program regulates all pet dealers, kennels, and animal shelters within the State.  We ensure that animals are treated humanely and have good living conditions.
License Types
Renew your license before it expires!
Your license expires 12 months after being issued. If you allow your license to expire, you may not continue business until all fees are paid and your license is brought current. Continuing business without an active license is a violation of the Animal Protection Act rules.
Note: If you are an Animal Shelter, Kennel, or Pet Dealer: after the expiration date, you will incur a late fee of 100% of the license fee. By law, GDA cannot waive or exempt this fee.
Licenses for this Program
Licenses for this Program
Newsletter
The Companion Animal Section occasionally posts information of interest such as rules changes, events, and other notifications. Sign up for our newsletter today and don't miss another issue!