Meet Mental Health Hero Mike Reynolds.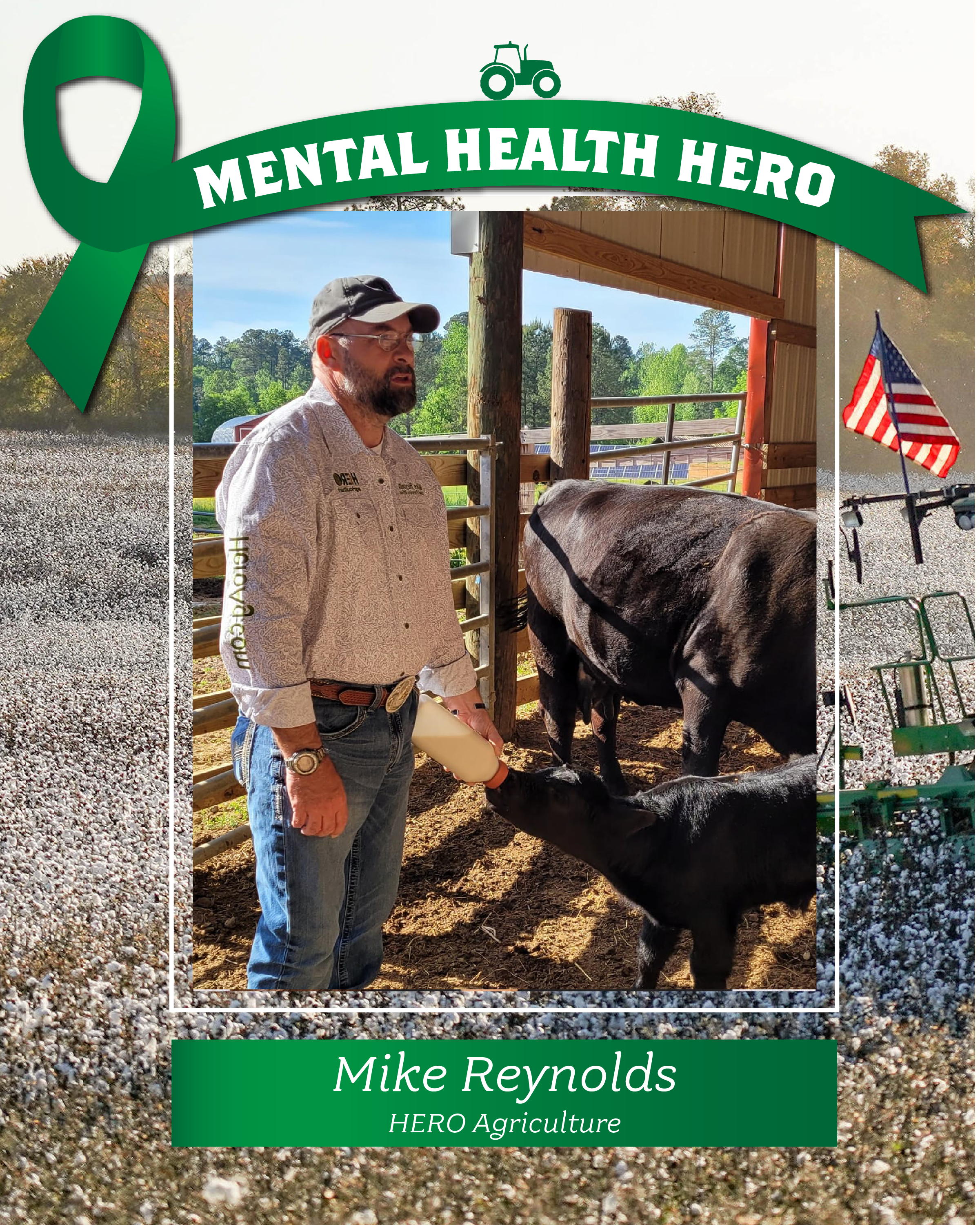 Each week of Mental Health Month, we'll be sharing some Q & A's from an ag hero working in the field. This week's spotlight is on Mike Reynolds, founder of HERO Agriculture, which helps veterans reintegrate into civilian life through farming and agriculture.
"Thank you so much for taking time out of your day to speak with us, Mike! First I want to ask, what drew you to focus on the mental health of Georgia's agricultural community?"
"In 2009, I sustained a Traumatic Brain Injury (TBI) in Iraq. Moderate and severe TBI can cause personality changes including severe irritability, impulsivity, affective instability and apathy. Any of these symptoms can worsen over time and lead to other psychiatric disorders including post-traumatic stress disorder (PTSD) and major depressive disorder. My personal journey led me to get help through several available resources including Atlanta's SHARE program at Shepherd's Spinal Center. Once on the other side of my own mental health struggles, it was time to broaden the focus to those that I come in contact with here at Hero Agriculture."
"Why is it important to focus on farmers?"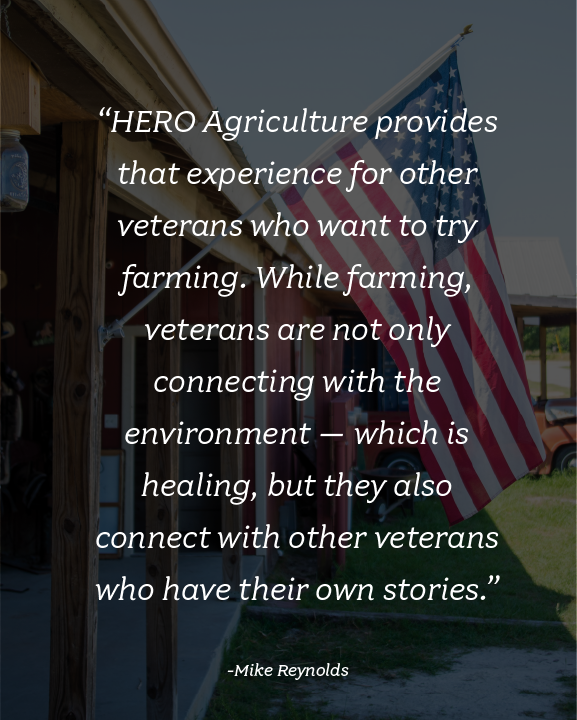 "It is important to focus on any veteran with a mental health issue. Farming is what I do to continue my own therapy. There's nothing like putting food on the table for my family that I raise or grow. Hero Agriculture provides that experience for other veterans who want to try farming. While farming, veterans are not only connecting with the environment - which is healing, but they also connect with other veterans who have their own stories."
"How can we help people in our community that may be struggling with their mental health?"
"Listen. Do not judge. And, sometimes you have to help someone struggling with mental issues to find the best resources possible. Individuals suffering through mental health issues may need an advocate to go to bat for them with their doctors, community leaders and friends. Listen and help that individual find solutions."
"If you could only choose one mental health tip or piece of advice to share, what would it be?"
For those struggling with mental health issues - reach out and keep reaching out until you have an advocate to listen to your needs.
For those who come in contact with someone struggling with a mental health issue - LISTEN. Get involved.
"What is your favorite way to maintain your own mental health?"
"Helping others here at Hero Agriculture. This farm helps me mentally, physically, emotionally and spiritually so that I can help others in their personal journey."
Stay tuned for more features on mental health heroes throughout the month of May! In the meantime, check out some of HERO Agriculture's resources for veterans below.